Founded in 1945 by Aldo J. Scoffone, and joined by current President/CEO David J. Scoffone in 1978, ATS has a long tradition of outstanding service coupled with competitive pricing.  Whether it be Logistics, Over-Seas Containers, Rail, Intermodal, or Highway Shipping – ATS can handle your needs. ATS represents well over seventy years of experience in the transportation industry.  In those seventy plus years, we have learned that service is by far the most important thing we can provide.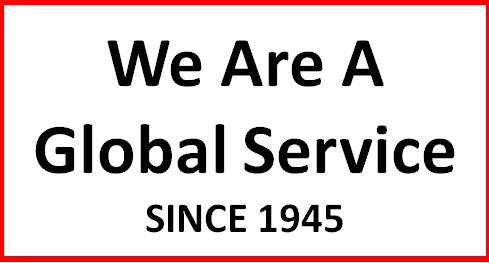 WE ARE A GLOBAL SERVICE
In over seventy years, ATS has progressively grown into a multi- modal conglomerate. With the knowledge of the wise and the energy of the young, we are confident we will continue as an industry leader.
ATS operates over 350 power units servicing the Transportation Industry. ATS is at the forefront in the transportation community. As we have moved into the 21st Century, ATS has embraced new technologies and created strategies that have put us in the position we are in today. At ATS, we enjoy being the leader. We take pride in finding new and better ways to be efficient and more cost-effective. This sets us apart from the industry norm. Ultimately, the outcome of our efforts are passed through to our clients. We see every day as a new opportunity to seek better ways to do everything.
The ATS System is fully licensed for both, INTRA and INTER-state services and has proudly served our customers trucking needs since 1945.
Our Stockton Terminal- our centralized drop for both the Valley and Northern California   Ramps/Piers -is heavily concentrated in the piggyback and overseas intermodal operations as well as specialized and extra-legal loads activity – our centralized drop for both the Valley and Northern California   Ramps/Piers.
Our Fresno Terminal– which ties the Northern and Southern terminals – gives ATS a complete coverage of California for Piggyback and Container work.
Our Long Beach Terminal located within the immediate Southern California harbor area,  has extensive activity in piggyback  and overseas  intermodal  operations  as well  as dry  vans  and overseas  refrigerated  containers .
Our  Logistics Division is the tool to bring it all together for us here at ATS! With over 1500 common and contract carriers available to us, ATS Logistics brings over the road capacity to our operations. We are capable of handling truck load, less than truck load, rail and air freight, flatbed and heavy machinery to any location within North America, including Continental United States, Hawaii, Canada, and Mexico.  ATS Logistics adds yet another dimension to the ATS family.
ATS – We're On The Move!